Home / News /
Company News
Peng Weibin, Party Group Secretary and Wenzhou Municipal Bureau of Commerce Director, Visits Donnor
On the afternoon of July 19th , Peng Weibin, Secretary and director of the Party group of Wenzhou Bureau of Commerce, and Deputy Director Lou Liaofan went to Wenzhou Donnor Exhibition Co., Ltd. for research.

Pan Wei, Chairman of Donnor Exhibition Company, introduced the development history, team building, main projects, national layout and digital exhibition construction of Donnor Exhibition in detail. He said that Donnor will adhere to the development path of "specialization, marketization, digitization, internationalization and capitalization"in the future, and put forward a series of suggestions from the current status and future development of exhibition industry in Wenzhou.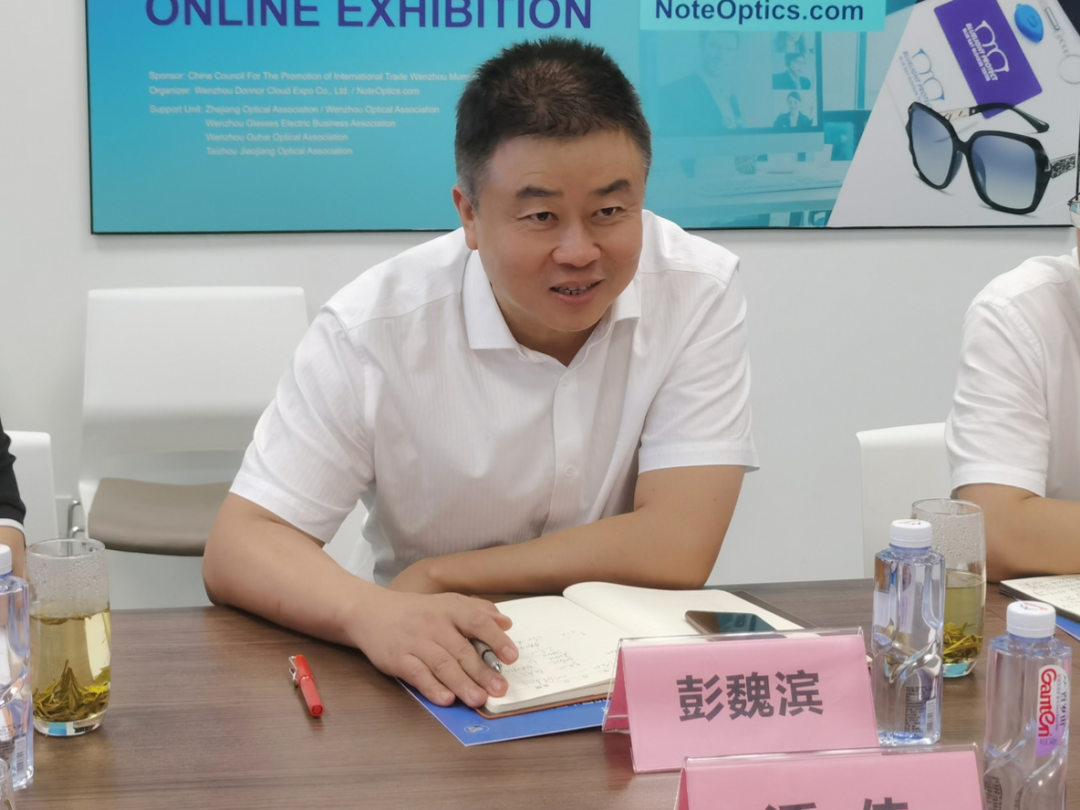 Director Peng Weibin affirmed the achievements of Donnor Exhibition. He said that in the decades of development, Donnor Exhibition has focused on the exhibition field and adhered to the spirit of specialization, marketization and international development, which is very valuable. He hoped that Donnor Exhibition can continue to play a leading role in demonstration, hold better, bigger and stronger exhibitions, and contribute new strength to the development of Wenzhou exhibition industry in the new era. At present, the municipal government attaches great importance to the development of the exhibition economy, and the Wenzhou Bureau of Commerce will continue to provide follow-up services and full services for the industry, create a good development environment for the industry, and help Wenzhou exhibition industry to develop.