Home / News /
Company News
Cai Junling, From Standing Committee of Longwan Committee & Minister of Organization, Visits Donnor
On the morning of October 18th , Cai Junling, Member of the Standing Committee of the Longwan District Committee and Director of Organization Department, Ji Kelin, Deputy Director of the Organization Department of the District Committee, Secretary of the Two New Working Committees, and Shangguan Guangjia, Secretary of the Party Working Committee of Puzhou Street, visited Wenzhou Donnor Exhibition Co., Ltd. to deeply understand the development and Party building of the company.
Minister Cai Junling and his party, accompanied by Pan Wei, Chairman of Wenzhou Donnor Exhibition Co., Ltd., had an in-depth understanding of the development history, team building, main projects, national layout and digital exhibition construction of Donnor Exhibition.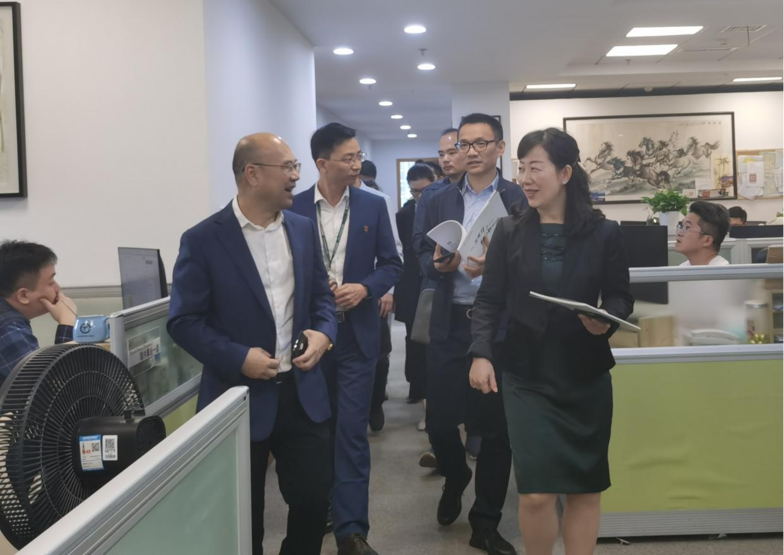 During the exchange, Chairman Pan Wei focused on the overall operation of the 26th China (Wenzhou) Int'l Leather, Shoe Material & Shoe Machinery Fair, the 19th Wenzhou Int'l Optics Fair, and the 2021 China (Wenzhou) Int'l Pump and Valve Fair, which were recently prepared and held. It is said that Wenzhou Donnor Exhibition Co., Ltd, as a leading enterprise in the Wenzhou exhibition industry, will continue to consolidate its foundation in the future, and contribute to the innovative development of Wenzhou exhibition industry and the creation of a new consumption system.
Subsequently, Su Miaoshou, Party Branch Secretary, reported on the brand building of Party building and recent work of the company's "I+1" exhibition.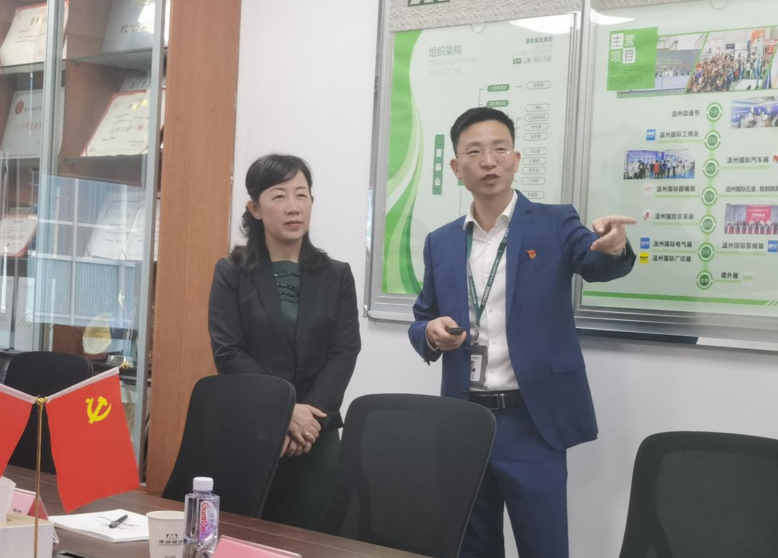 Minister Cai Junling fully affirmed the integration of Party building and development of company in Donnor Exhibition, and said that Donnor Exhibition, as a leading enterprise with a high reputation in Wenzhou exhibition industry, should give full play to its subjective initiative, organize well and large-scale exhibitions, and play a three-dimensional, comprehensive and cross-border role in driving economic growth. The development of the exhibition industry can effectively integrate related industries, expand the industrial chain, and drive the prosperity and development of the market economy. It is believed that the exhibition economy will certainly empower Wenzhou's economy in the future.