Home / News /
Company News
Wenzhou International Expo Center officially started operation in Oujiangkou Industrial Cluster!
As the 2021 World Young Scientist Summit is about to open, on the afternoon of November 12th , the site of the World Young Scientist Summit and Wenzhou International Convention & Exhibition Center officially started operation in Wenzhou Oujiangkou Industrial Cluster.
As a new carrier of exhibitions in Wenzhou, in addition to providing professional services of exhibition and conference, Wenzhou International Convention & Exhibition Center will also inject fresh impetus into the development of Wenzhou.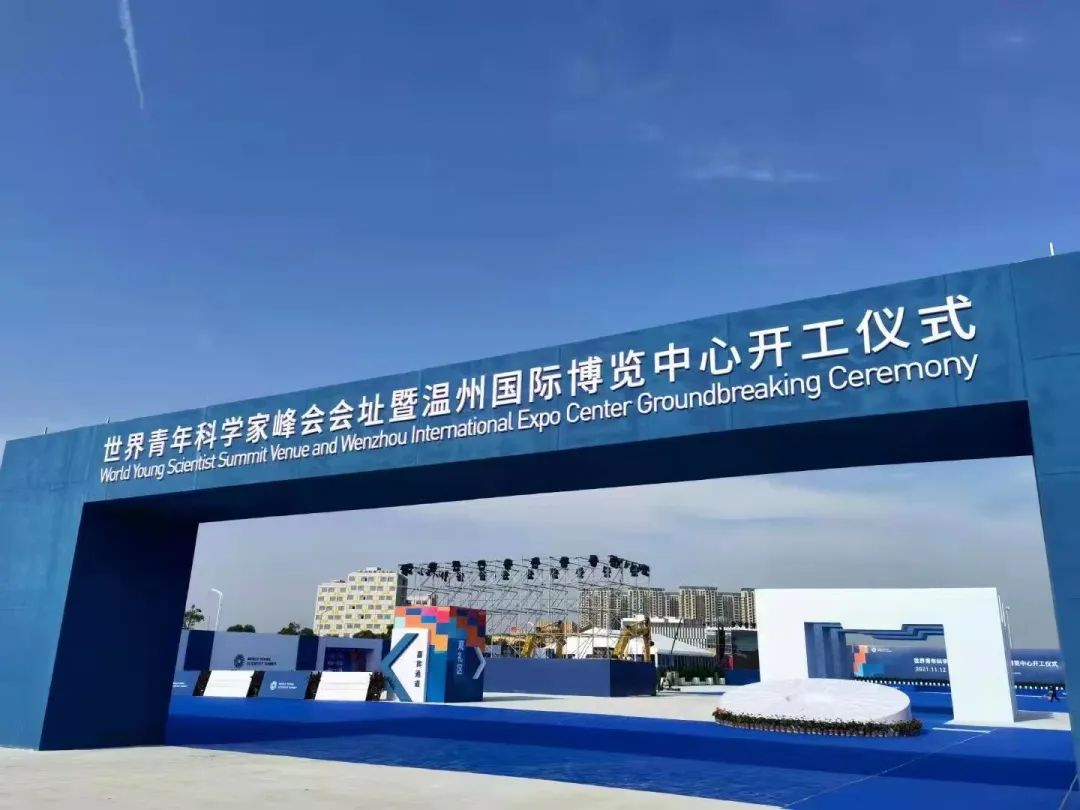 It is reported that this is a large-scale exhibition center integrating a conference center, an exhibition center, a hotel and supporting facilities, with a total construction area of about 833,100 square meters. Besides, there is a conference center with 8,000 seats, which can meet the needs of reports, speeches, academic forums, and stage plays. It will also provide high-quality and high-standard exhibition exchange services such as international interactive business exhibitions, economic and trade negotiations, and give full play to the role of the exhibition center as an engine and platform to achieve "promoting production through conferences". The Exhibition Center will help build a balanced development of the exhibition industry ecosystem in Wenzhou, vigorously improve the internationalization, high-end and professional level of Wenzhou exhibition industry, effectively provide Wenzhou with exhibition services, promote the construction of Wenzhou public service facilities, and develop the exhibition economy.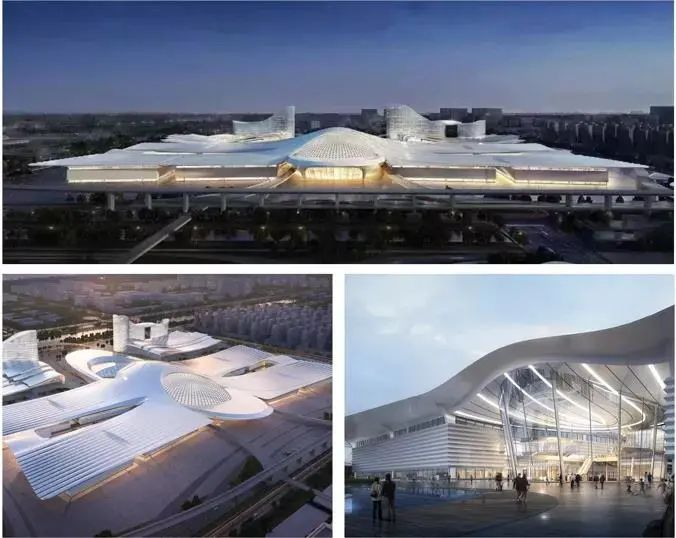 Venue of the World Young Scientists Summit and Wenzhou International Expo Center (Rendering)
It is expected that in 2023, the main venue of the Wenzhou International Convention & Exhibition Center will be completed and put into use. Advanced modernized facilities and wide venue scale of the exhibition center play a great role in improving the ability of attracting exhibitions and enhancing its competitiveness, which is a common consensus in the process of the completion of the exhibition.It is believed that after the completion of Wenzhou International Convention & Exhibition Center, the problem that the development of Wenzhou exhibition industry has being restricted by venues for many years will be solved, and the center will stimulate the vitality of the city. Besides, the hardware and software facilities of the exhibition center will bring new development opportunities to the exhibition industry. The design and decoration of first-class materials and technologies, multi-functional service facilities, modern audio, optical and electrical multimedia, unified integrated network wiring of the exhibition hall, and advanced management platform for intelligent office will empower the venue with new strength. At that time, the leather fair, optics fair, industry expo and other brand exhibition under Donnor Exhibition are expected to usher in a leap-forward development! Wenzhou is also expected to become an exhibition highland in southern Zhejiang, northern Fujian and eastern Jiangxi!