Home / News /
Company News
2022-24 Zhejiang Expo Progress 3 Year Plan Released, Donnor Projects as Key Construction Tasks
Recently, the "Three-Year (2022-2024) Action Plan for the Development of the Exhibition Industry in Zhejiang Province " (hereinafter referred to as the Plan) was released. In order to promote the development of the exhibition industry in Zhejiang province during the "14th Five-Year Plan" period at a high level, and further exert the important role of the exhibition industry in systematically building a new development pattern of domestic and international dual circulation, to build a strong province in the exhibition industry, and to serve the overall situation of the national economic and social development, the people' government of Zhejiang Province released this plan. The plan clearly pointed out that it is necessary to enhance the brand of the exhibition project and enhance the efficiency of the digital exhibition. Strengthen a number of characteristic brand exhibitions. Give full play to the industrial and market advantages of our province as an advanced manufacturing province to cultivate and upgrade professional exhibitions and innovative online exhibition services around characteristic and advantageous industries.
China (Wenzhou) International Leather, Shoe Material & Shoe Machinery Fair and its digital innovation project, China (Wenzhou) International Optics Fair and its digital innovation project, China (Wenzhou) International Pump and Valve Fair and its online construction (hosted by Wenzhou Council for the Promotion of International Trade), China International Biotechnology Expo and Medical Equipment, Biomedicine and Eye Health Industry Expo and other projects under Wenzhou Donnor Exhibition Co., Ltd., were selected as key construction projects and tasks of exhibition subject and exhibition platform construction in Zhejiang Province.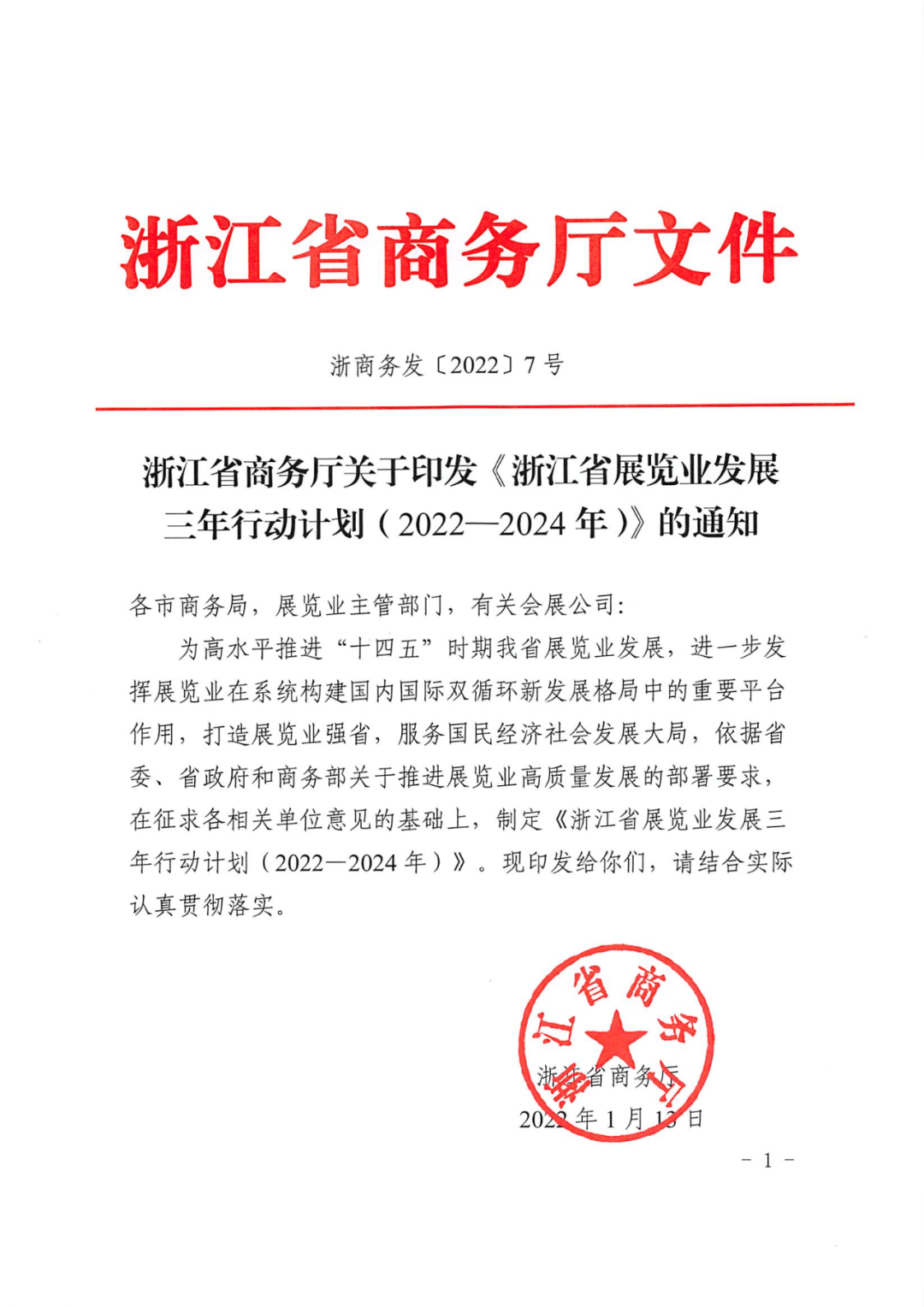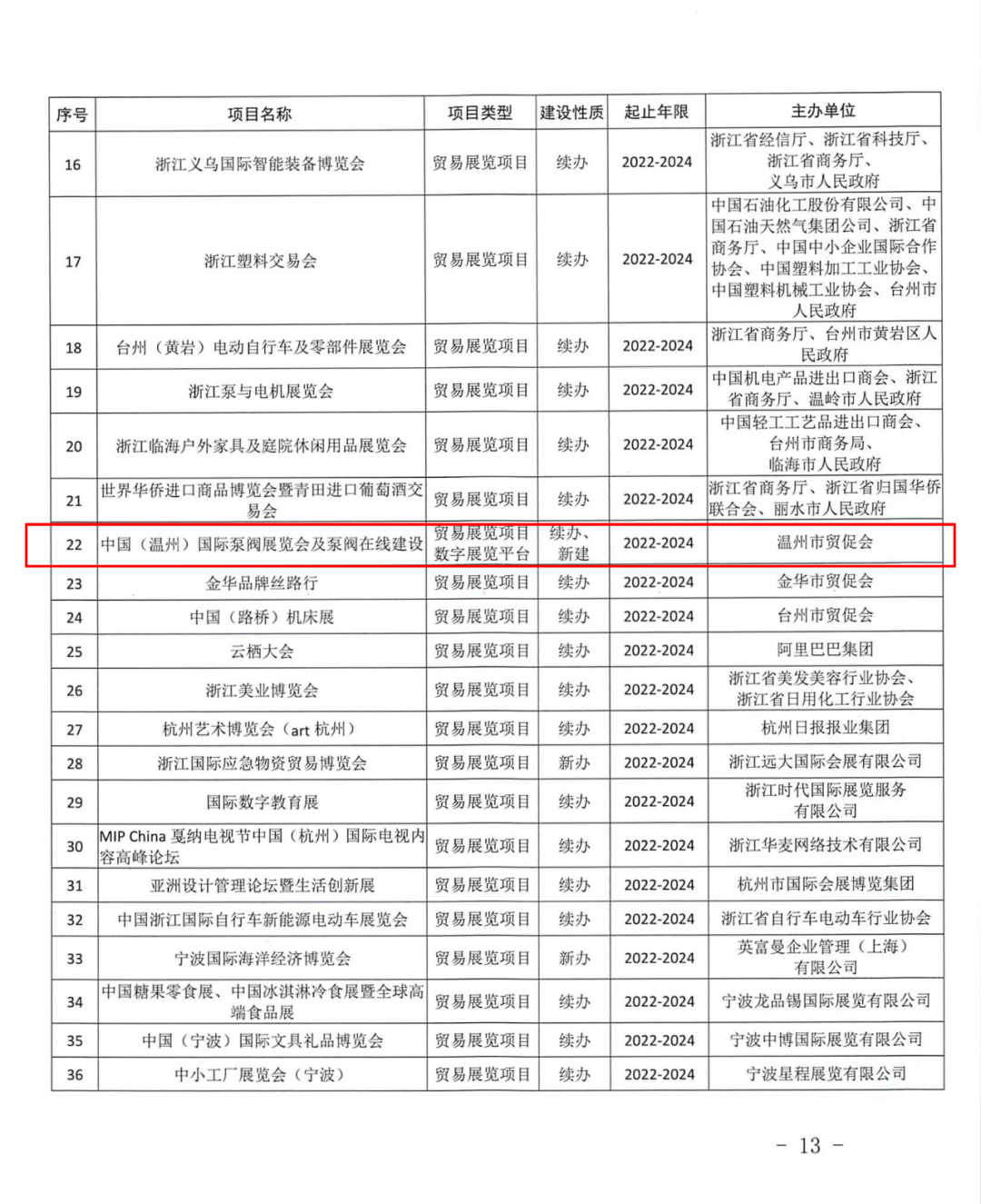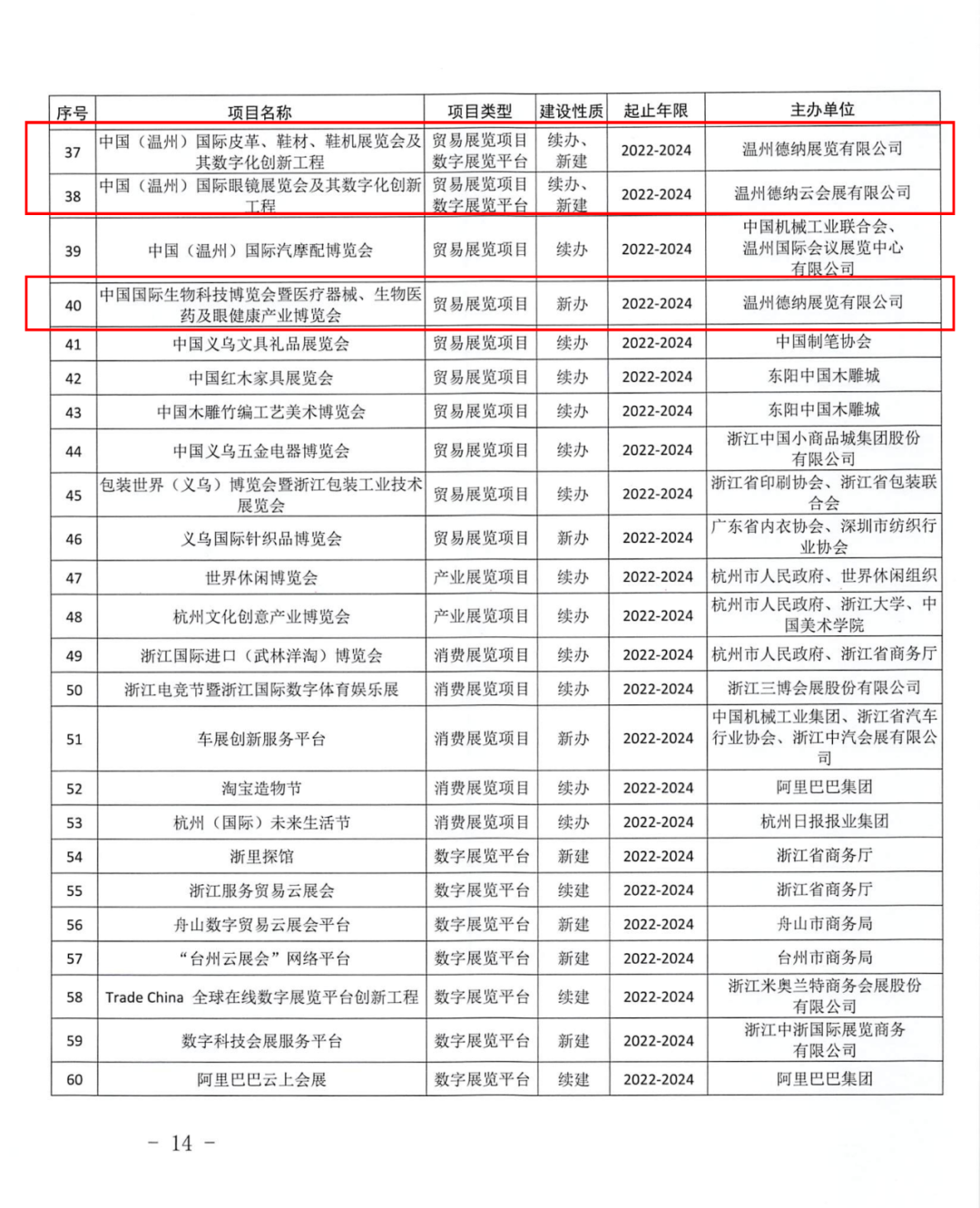 Next, according to the overall requirements and targets in its plan, Donnor Exhibition will continue to build its exhibition projects, enhance the advantages of digital exhibitions, create a more internationally competitive exhibition, and help Wenzhou and even Zhejiang to build exhibition highland!