Home / News /
Company News
Wenzhou Donnor Exhibition Officially Become Excellent Teachers Training Base of Dongfang College
On March 31,2022, a signing and awarding ceremony of the training base for excellent teachers with two professional skills of Zhejiang Dongfang Polytechnic, was opened held in the conference room of Wenzhou Donnor Exhibition Co., Ltd. (hereinafter referred to as Donnor Exhibition). Donnor Exhibition became the excellent teacher training base of Zhejiang Dongfang Polytechnic officially. Wu Meili, director of the secretary teaching and research office of Zhejiang Dongfang Polytechnic, Zou Qiumei, director of the Business English teaching and research office, Shi Xianwei, general manager of Donnor Exhibition, and Chen Chaochao, director of the administrative department of Donnor Exhibition, attended the ceremony.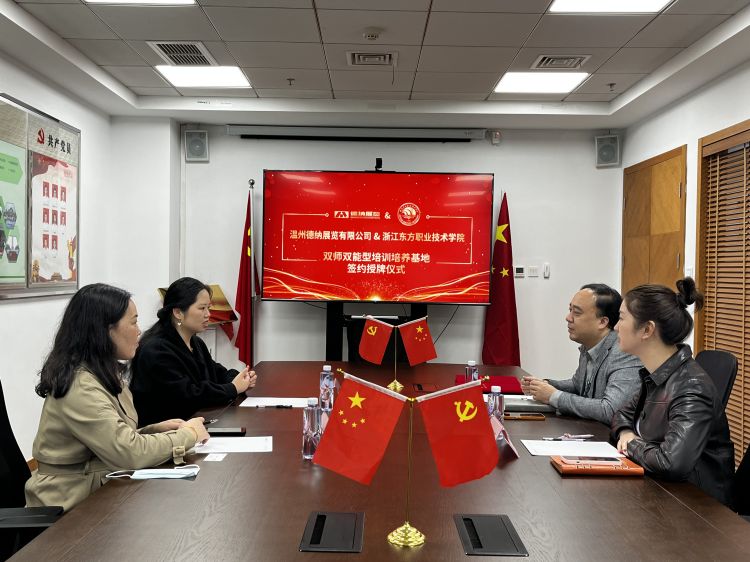 Shi Xianwei, general manager of Donnor Exhibition, welcomed Wu Meili and her party for visiting, exchanging with Donnor Exhibition, and attending the signing ceremony. He introduced the development, development orientation, main business scope, and long-term planning of Donnor Exhibition comprehensively. He said that we hope to take this opportunity to further deepen the cooperation, give full play to our respective advantage to make new contributions to promoting the integration of industry and education and better serving society, achieve mutual benefit and win-win results, and work together to establish a new model of school-enterprise cooperation and development.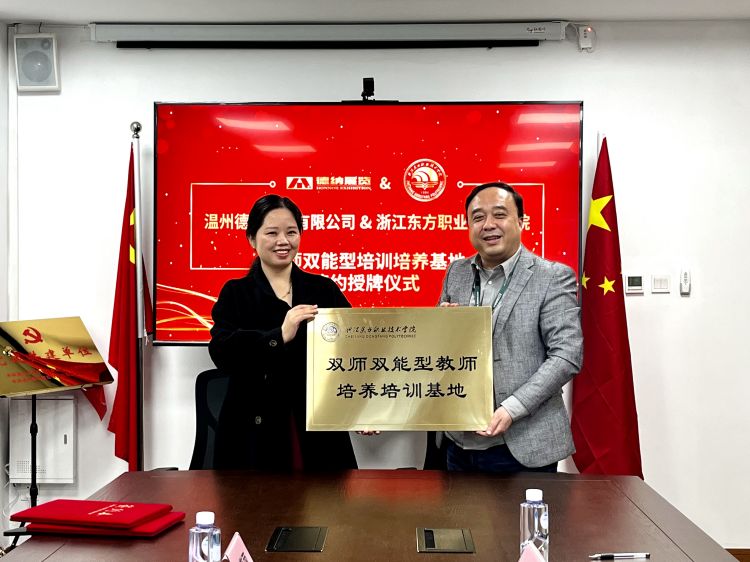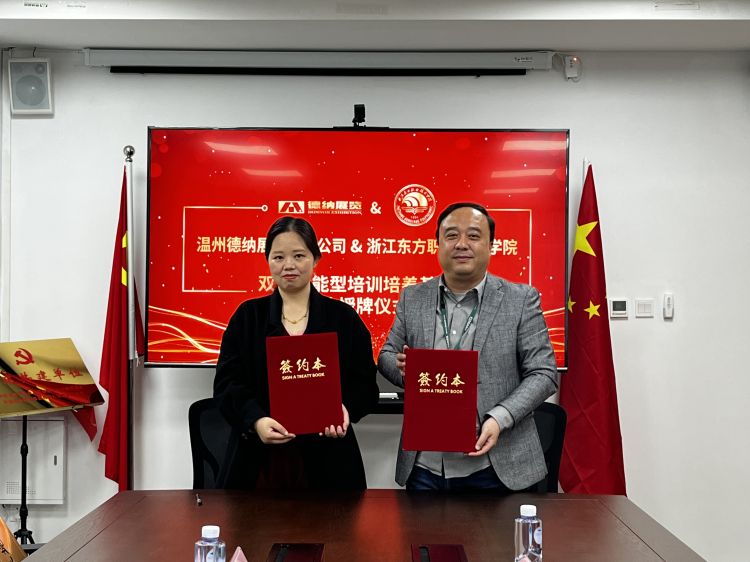 The successful signing ceremony marks the expansion of Donnor Exhibition and Zhejiang Dongfang Polytechnic in the field of school-enterprise cooperation, which will further deepen the new pattern of the integrated development of applied courses and industry and education in the new era, and play a positive role in promoting the improvement of the construction level of teachers in both schools and enterprises.