UFI Approved Event - Wenzhou Int'l Optics Fair
On September 17, Wenzhou Int'l Optics Fair (WOF for short) was officially admitted to the UFI family and became first UFI Approved international Event in Wenzhou City.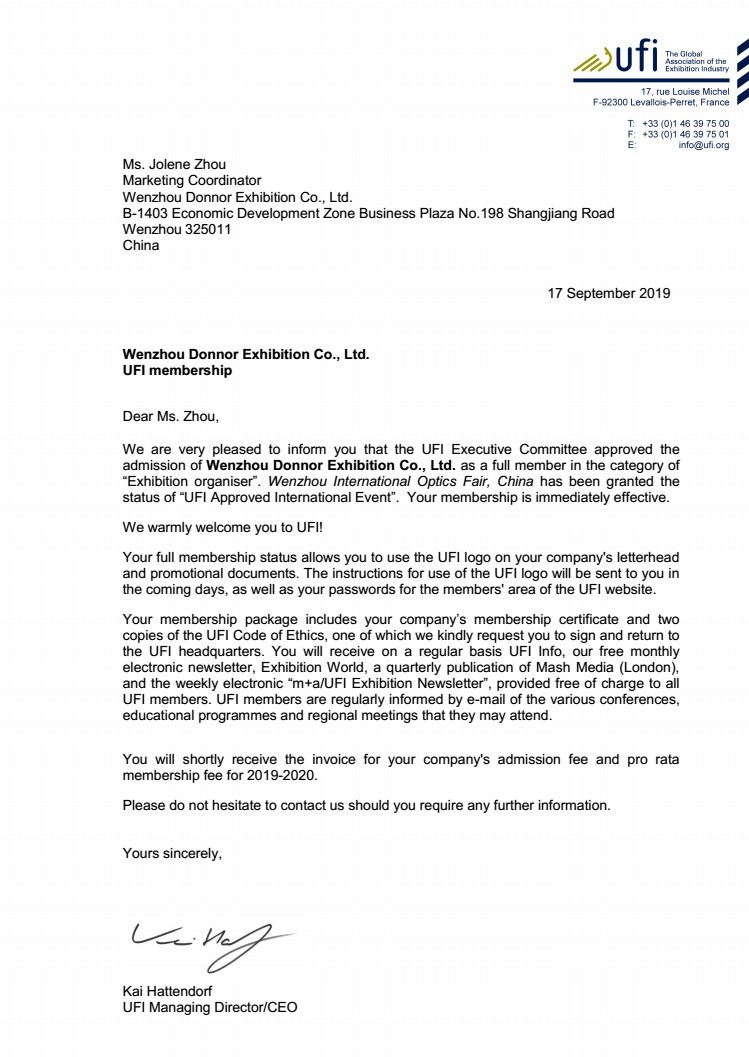 UFI — "Oscar" in the exhibition industry
Union of international Fairs (UFI for short) was founded in Milan, Italy in 1925, headquartered in Paris, France. UFI is by far the most important and authoritative international organization in the world exhibition industry. Authoritative certification of international exhibitions is the core task of UFI.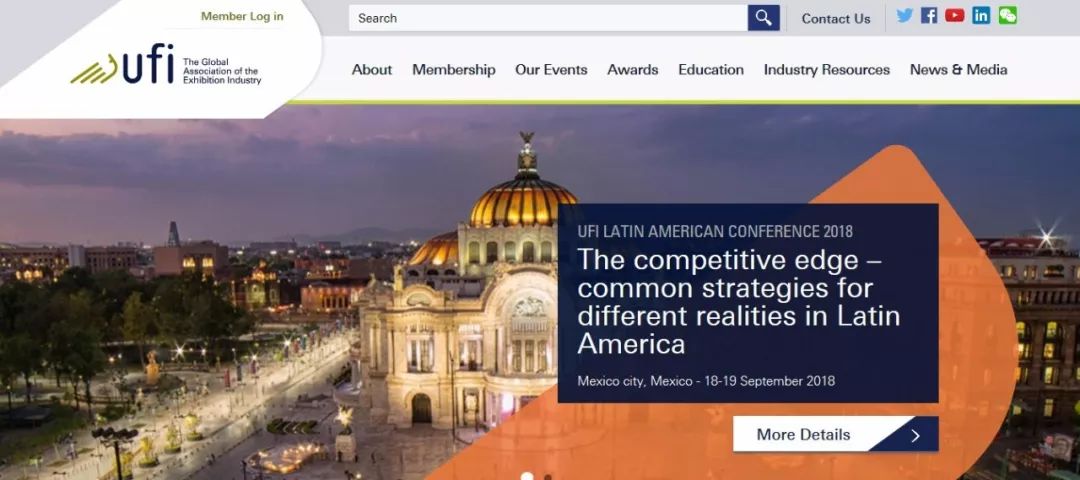 If an exhibition wants to be granted as the "UFI Approved International Event", its service, quality and popularity are required to meet certain registration standards. The exhibition scale, history, number and proportion of overseas exhibitors and overseas buyers, media dissemination, exhibition services, audience registration, site management, data system, etc. are all subject to be audited. The UFI Executive Committee will also appoint professional auditing institutions to conduct on-site investigation and audit of the exhibitions. Therefore, the current exhibition projects that were admitted in China are extremely excellent.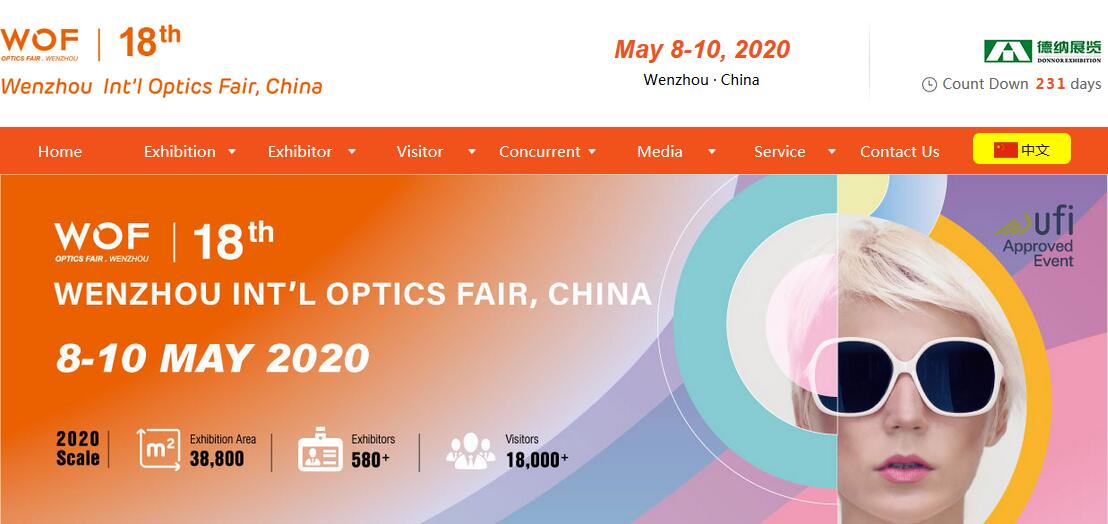 About WOF
Since its establishment in 2003, WOF has become a professional trade fair for the optical industry chain with great international influence, relying on the advantages of industrial, gathering the national optical base and professional market and expanding overseas market.
The 18th Wenzhou Int'l Optics Fair will be held in China Wenzhou Int'l Convention & Exhibition Center. Don't miss out to meet over 18,000 professionals and learn from experts in optical industry at WOF 2020! We look forward to your company being a part of the 18th Wenzhou Int'l Optics Fair from 8-10 May 2020.