Postpoing Notice for IWF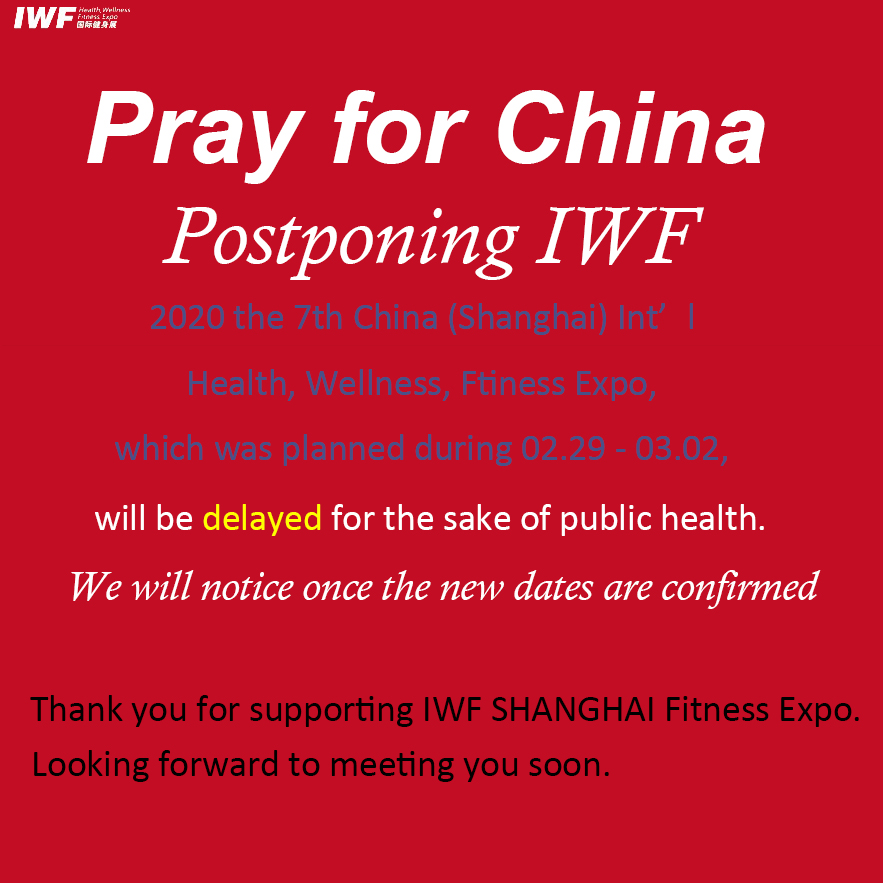 2020 the 7th China (Shanghai) Int'l Health, Wellness, Fitness Expo which was planned during 02.29 - 03.02 will be delayed for the sake of public health.
We will notice once the new dates are confirmed.
Thank you again for supporting IWF SHANGHAI Fitness Expo.
Looking forward to meeting you soon.
IWF SHANGHAI Fitness Expo:
Shanghai New International Expo Center
http://www.ciwf.com.cn/en/
#iwf #iwf2020 #iwfshanghai
#fitness #fitnessexpo #fitnessexhibition #fitnesstradeshow
#PrayforChina